Have a trip like living in Okinawa. The place where the house is located is Tamagusuku in Nanjo City, 35 minutes by car from Naha Airport, Okinawa. Because there are a moderate number of private houses in its surroundings, it is just good nature rather than great nature. It is a rich location surrounded by the sea and mountains. You can stroll along the beach and the forest in a few minutes by foot from the house. You can feel the nature that you have forgotten in your daily life as much as you like. At night, there is also a luxurious time when you can see the full starry sky. Please enjoy your trip to meet "time" and "people" that exist only here, with a relaxed feeling like going to stay at a family home.
Enjoy Staying
Two wooden houses "Sister's house (Ane No Ie)" and "Brother's house (Otouto No Ie)" surrounded by sugarcane fields are next to each other. By reserving the two houses, up to [10 people] can stay. It is suited for your stay with your close friends and family, and certainly for your traveling alone!! It will provide a comfortable time to be swung on a hammock at an open wood deck where a gentle wind blows through from the sea and mountains! Please choose a room that suits your trip, such as the number of guests and the interior of your preference.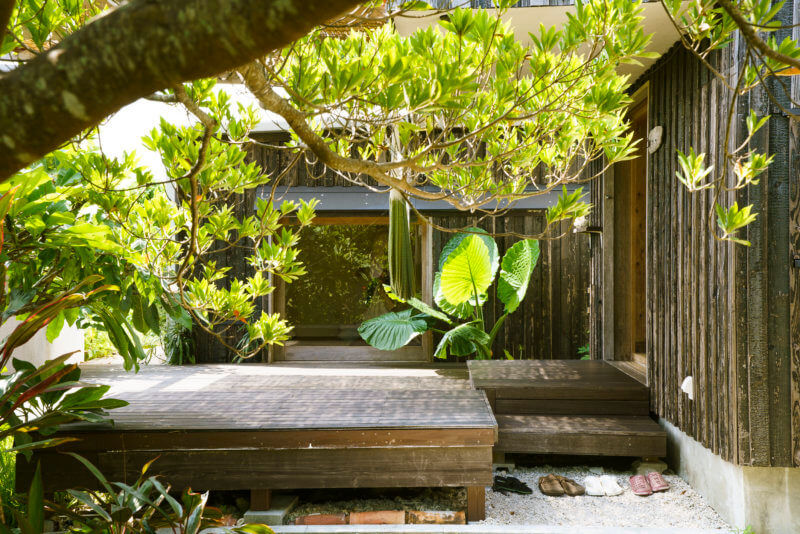 Sister's house
TAMAGUSUKU / NANJO-CITY / OKINAWA
[Maximum capacity is 6 people] A whole room rental that receives sunlight well with a spacious deck, a hammock, and an open kitchen. In addition to the bedroom, there is a Japanese style "tatami" room so you have no choice but to relax! Books in our collection are also recommended!!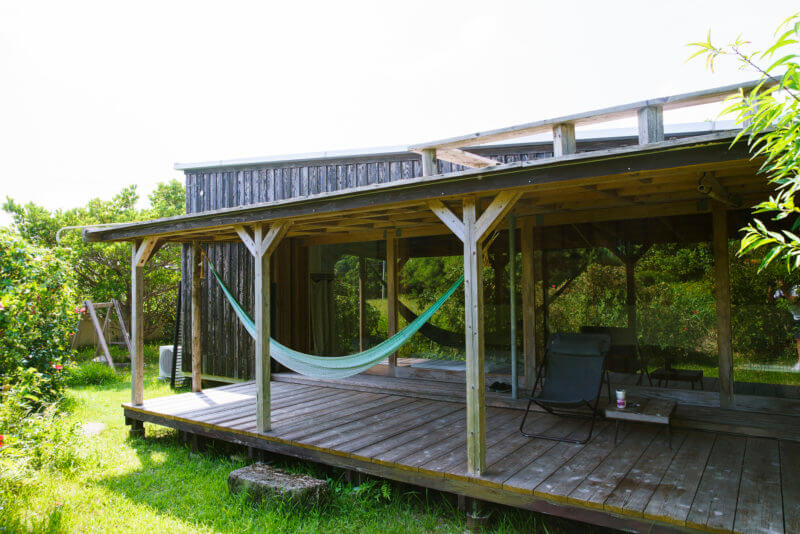 Brother's house
TAMAGUSUKU / NANJO-CITY / OKINAWA
[Maximum capacity is 4 people] A whole room rental that comes with a living and dining space and a loft. A spacious deck with a roof has a hammock. Enjoy your trip in which you make breakfast in the kitchen with white tiles as if you live in a house by the sea!!
Enjoy Travel
It takes about 45 minutes by car from the airport to the house. There are plenty of places to see around the house such as beaches, forests, delicious cafes and restaurants where you can go by walk. Of course, you can also access to Naha city about 45 minutes, so it is a good location where you can freely enjoy Shuri Castle, museums, and shopping such as crafts.
There are plenty of places to see in Okinawa, but we particularly summarized easily accessible places from the house, so please refer to this for your trip♪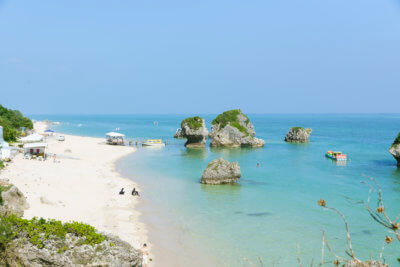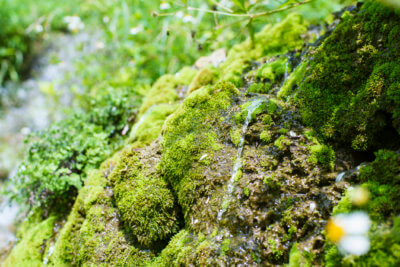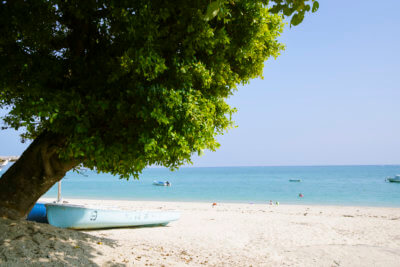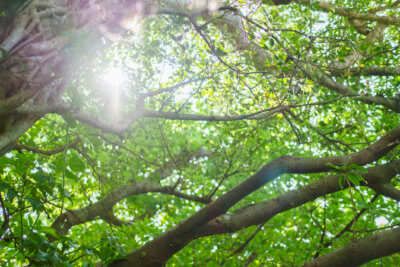 more